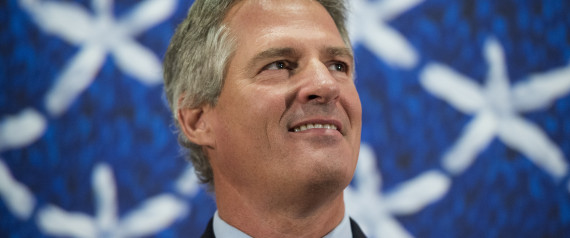 Last week, New Hampshire Senate candidate Scott Brown notably held his fire against Sen. Jeanne Shaheen (D-N.H.) for her absenteeism at numerous Senate Foreign Relations committee hearings. Now we know why.
The Washington Post reported Wednesday that Brown, a Republican who previously represented Massachusetts in the Senate, missed six border security hearings while serving on the Homeland Security and Governmental Affairs Committee.
Few senators hold a spotless attendance record, as Brown himself explained on a Friday radio show.
"Senators have tremendous amount of responsibilities," he said. "I don't think there's ever an expectation to have 100 percent attendance."
Republicans derided Shaheen as a "no-show senator" after the conservative-leaningBoston Herald reported Thursday that the Democrat skipped nearly half of the public hearings held by the Senate Foreign Relations Committee over the last two years, including an April hearing on the dangers of the Islamic State.
But Brown's response was more measured. He said he faulted Shaheen only for missing the hearing on the Islamic State, and conceded that his own attendance record was far from perfect.