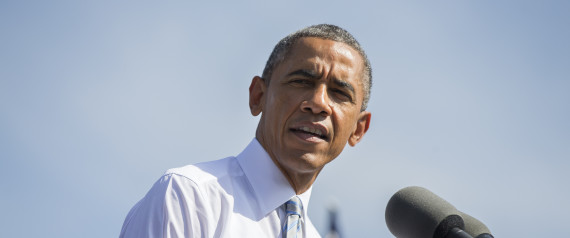 Recent attacks by a Democratic outside group blame congressional Republicans for exacerbating the Ebola epidemic by continuously seeking to cut funds for government health agencies.
But the charge leaves out a critical point. President Barack Obama hasn't been consistent on funding the Centers for Disease Control and Prevention, the dominant U.S. public health agency combating the outbreak. In some years, he's been a budgetary champion for the CDC. In other years, he's bowed to austerity.
During Obama's first three years in the White House, the CDC's total funding increased from $6.64 billion to $7.16 billion, according to figures provided by the administration. Those funding levels were all higher than what was in place at the end of the Bush years.
After the GOP took control of the House in 2011, the administration protected CDC funding by relying on new funding streams from the Affordable Care Act. But the CDC's total budget fell by $430 million in fiscal year 2013, and the president can't blame Republicans for the drop. The president's funding requests for the CDC dropped too.
In FY 2010, the budget authority requested by the president for the CDC was $6.38 billion, according to administration figures. That number went up to $6.68 billion in FY 2011. It then decreased sharply to $5.89 billion in FY 2012 (Page 85). The cuts were softened by the fact that the CDC received money from additional funding streams. In that fiscal year, additional funding streams actually resulted in a higher overall account for the CDC than the prior year. (Hence, how it ended up with $7.16 billion.)
But these non-traditional funding sources couldn't reverse the general movement to austerity the following year. The president's budget authority that year was $5.06 billion (Page 113). The funding for the CDC that year ended up at $6.73 billion after the other accounts were taken into effect.