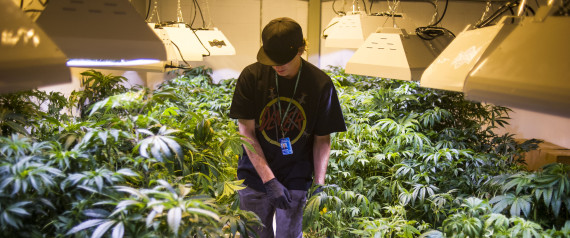 "It's tough to get the stoners to the polls," budtender Maxwell Cranford said from behind the counter at The Clinic, a medical and recreational marijuana dispensary located less than a mile from the state capitol here.
As Cranford's remarks suggest, the legalization of recreational marijuana hasn't been a potent issue thus far in Colorado's gubernatorial and Senate races, despite polarized public opinion on the matter. Indeed, an informal survey of industry employees revealed that they're not concerned that Democratic Gov. John Hickenlooper's Republican opponent, former Rep. Bob Beauprez, would threaten the industry if elected.
Beauprez has said that, as governor, he would consider repealing marijuana legalization, which Coloradans voted for in November 2012.
"It's dumb for [Beauprez] to say that because it's making so much money for the state," said Mandy Perras, a colleague of Cranford's at The Clinic.
The Clinic, where Cranford and Perras advise visitors on the relative merits of brownies vs. cookies, suckers vs. sodas and indica vs. sativa, is a typical Denver dispensary. It could be mistaken for a doctor's office, except that it fastidiously checks whether visitors are 21.