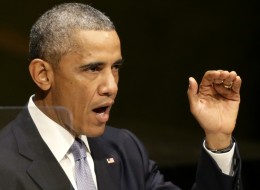 The U.S. military operations targeting Islamic State militants in Iraq and Syria have already cost taxpayers between $780 and $930 million, according to an analysis by an independent think tank.
The Center for Strategic and Budgetary Assessments issued a new report Monday assessing how much the military campaign has already cost (through Sept. 24) and how much more will likely be spent in the coming months.
CSBA estimates that if the current pace of operations continues, the United States could spend between $200 and $320 million a month, in a conservative estimate assuming a "moderate level of air operations and 2,000 deployed ground forces."
The report uses the term "ground forces" to include any U.S. military personnel who are sent to Iraq, whether in a combat capacity or otherwise. In the report's conservative estimate, the number of ground forces includes a slight increase from the approximately 1,600 U.S. military personnel who are already in Iraq. President Barack Obama has insisted that he will not send U.S. combat troops to either Iraq or Syria.