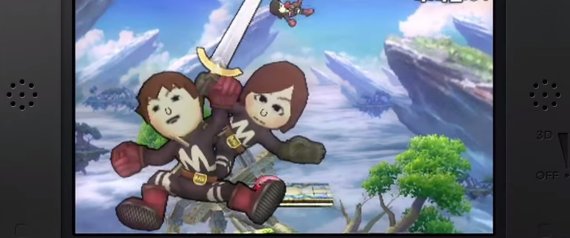 Because of an odd new bug, "Super Smash Bros." fans face the threat of a lifetime online ban from the newest iteration of the game.
Twitter user @TheWarrus said on Saturday that a glitch had locked the player out of the online multiplayer option on "Super Smash Bros. for 3DS" for 71,581,498 minutes.
That's just over 136 years.
People playing the Japanese version of the game have reported a similar problem, so it appears the bug exists across multiple versions of the game. "Super Smash Bros. for 3DS" was released on Sept. 13 in Japan and on Oct. 3 in the U.S.
A representative for Nintendo told The Huffington Post that a statement would be forthcoming. But there has been no official response from the Japanese game company since the glitch was discovered last week. For now, "Smash" players might do well to avoid online gameplay on the 3DS version to avoid any problems.
It's not exactly clear what's causing the glitch. But apparently, people who go after one specific opponent in a multiplayer "free for all" match, rather than spreading the hurt to all of their opponents, are the ones getting banned.