Some of the most intriguing races remain undecided as election night winds down. If you've read any headlines so far, it's easy to see Democrats were clear losers Tuesday. But this year's midterms were about more than who controls Congress and the candidates themselves. So, who else — or what else — won or lost?
The Huffington Post is taking a look at the broader picture.
Loser: Political Legacies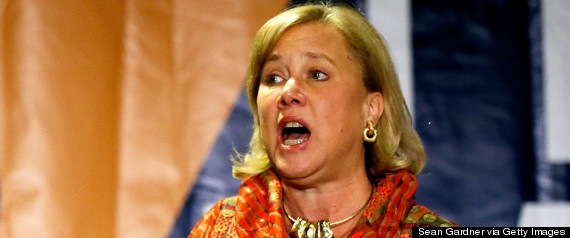 Despite the help they got on the campaign trail, candidates with family political legacies did not fare well Tuesday.
Georgia state Sen. Jason Carter (D), the grandson of former President Jimmy Carter, lost in his bid for the state's governorship. Democrat Michelle Nunn, the daughter of former U.S. Sen. Sam Nunn (D-Ga.), lost in Georgia's Senate race.
Sen. Mark Pryor (D-Ark.) had assistance from his mother and father, former U.S. Sen. David Pryor (D-Ark.), during his re-election campaign. Yet he lost his seat to Rep. Tom Cotton (R). And Sen. Mary Landrieu (D-La.) moved on to a runoff instead of winning re-election outright, despite being the daughter of former New Orleans Mayor Moon Landrieu (D).
Perhaps the brightest spot for political offspring on Tuesday was a win for Gwen Graham, the daughter of former U.S. Sen. Bob Graham (D-Fla.). She defeated incumbent Rep. Steve Southerland in Florida's 2nd Congressional District.
Winner: Voter Disenfranchisement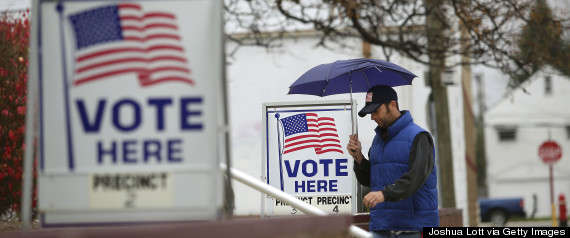 Even before Election Day, voters in Texas were having trouble casting ballots because of a new state voter ID law that the Supreme Court allowed to stand. And on Election Day the reports of voters being turned away continued.
The Texas law, which Supreme Court Justice Ruth Bader Ginsburg called an "unconstitutional poll tax" in her October dissent to the court's decision, requires voters to provide one of seven types of photo ID in order to vote. Concealed handgun licenses are valid, but college IDs are not. The law's strict provisions have led civil rights groups to argue it was designed to hamper turnout from minorities and young people, who tend to vote Democratic.
Texas isn't the only place new laws were implemented. In all, 14 states are navigating new rules related to voting.
Loser: 'Lingerie Parties'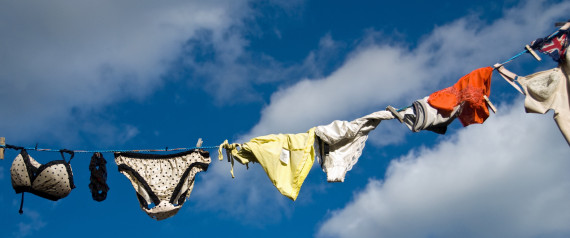 Rep. Steve Southerland (R-Fla.) was the first incumbent House representative to lose on Tuesday night, falling to Democratic challenger Gwen Graham in a race in which the congressman's comments about women became a major point of contention.
In September, Southerland came under fire for a men-only fundraiser his campaign had held earlier in the year. An invitation to the event told invited members to "tell the misses not to wait up." When Graham's campaign made issue of the fundraiser, Southerland replied by likening it to a "lingerie party."
The back and forth led Democrats with Graham's campaign to charge that Southerland was partaking in the so-called "war on women," and the congressmanlater faced attacks for his vote against reauthorizing the Violence Against Women Act.
Winner: Bullies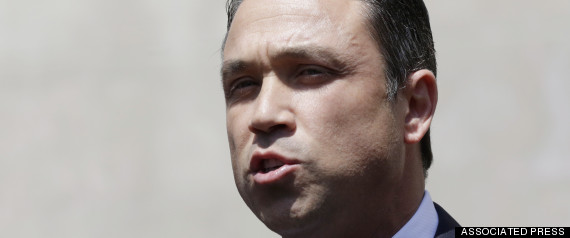 For Rep. Michael Grimm (R-N.Y.), winning a third term was as easy as taking candy from a baby.
Vote tallies on election night showed Grimm with more than a 10-point lead over his challenger, Democrat Dominic Recchia, even though the congressman is facing a host of federal tax fraud charges and earlier this year was caught on tape threatening to break a TV reporter "in half."
Grimm will face trial in February for 20 counts of mail and tax fraud relating to a restaurant he once owned, the New York Observer reports.
Loser: Immigration Reform
Sweeping immigration reform was dealt another blow Tuesday as Republicans took control of the U.S. Senate. With control of both chambers, the GOP could pass an immigration reform bill on its own terms, in hopes it would boost the party's standing with Latinos for the 2016 elections. If that were to happen, President Barack Obama would probably feel inclined to sign the bill. However, it's unlikely to encompass all the changes reform groups — and Democrats — have been pushing for.
On the other hand, Obama has said he plans to pursue reform through executive action after the elections regardless, so Congress' unwillingness to address the issue might not prevent it from happening.
Winner: Fear-Mongering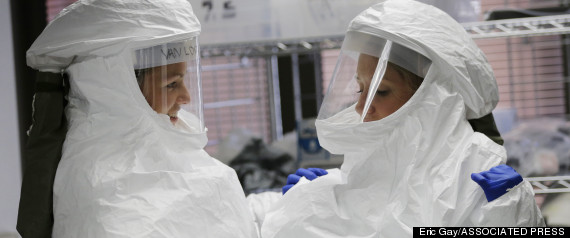 It's hard to prove whether campaign tactics of fear won an election for any candidate, but it's clear plenty of campaigns were cultivating fear about Ebola, the Islamic State and immigration, yet didn't suffer any major retribution.
Even a GOP candidate who used an image from an Islamic State beheading in his campaign ad was polling within 15 percentage points of Sen. Tom Udall shortly before Election Day.
Loser: Independent Candidates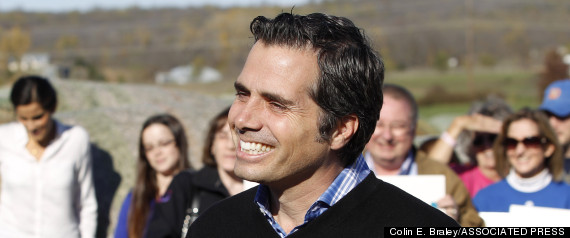 Even before Election Day, Maine's independent gubernatorial candidate, Eliot Cutler,told supporters to vote their conscience when he was running behind in the polls. The statement served as a signal that he knew he wasn't going to win, even though he wasn't dropping out of the race.
Kansas independent Senate candidate Greg Orman, however, was in a tight race with unpopular GOP incumbent Sen. Pat Roberts as voters went to the polls Tuesday. However, he couldn't pull out a win.
Winner: Abortion Rights
Abortion rights were upheld Tuesday as two "personhood" amendments on state ballots were rejected.
North Dakota rejected Measure 1, which would have added a statement to the state constitution that declared, "The inalienable right to life of every human being at any stage of development must be recognized and protected." Coloradans rejected Amendment 67 on their ballot. The measure would have included fetuses in the state's criminal code where the words "person" or "child" were used. The state's voters have turned down personhood measures in the past.
On the other hand, Tennessee's Amendment 1, which passed in the red state, declares that the state constitution doesn't protect a woman's right to an abortion or the funding of abortions.
Loser: 2016 Democratic Presidential Candidate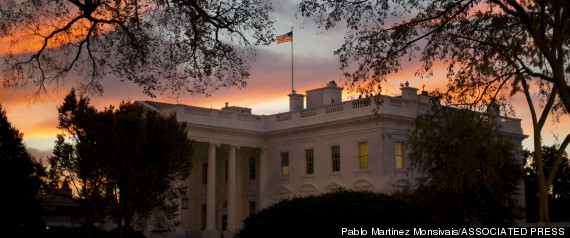 This doesn't bode well for Democratic presidential hopefuls: In recent presidential elections with no incumbent, the party that controls Congress has taken the White House.
President Barack Obama was elected in 2008, while Democrats controlled both chambers. When George W. Bush was elected in 2000, the GOP had the House and Senate. Democrats ran Congress in 1992, when Bill Clinton won the presidency.
But not all hope is lost. GOP Presidents George H.W. Bush, Ronald Reagan, Richard Nixon and Dwight Eisenhower all won while Democrats controlled Congress.
Winner: Low-Wage Workers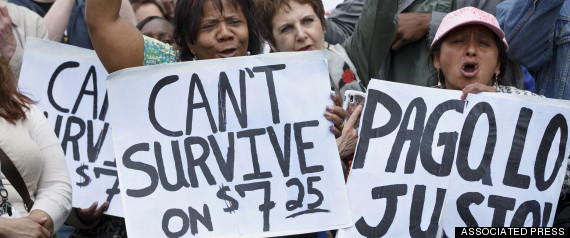 Measures to raise the minimum wage were on the ballot in five states Tuesday. In four Republican-leaning states — Alaska, Arkansas, Nebraska and South Dakota — voters considered binding measures to enact hikes, while in Illinois, the referendum was only advisory.
Voters in Alaska approved a measure to raise the minimum wage to $9.75 from its current $7.75. In Nebraska, a similar push to hike the hourly wage to $9 from the federal minimum of $7.25 also passed. And in Arkansas and South Dakota, which both currently use the federal minimum wage, voters decided to change the minimum wage to $8.50 an hour. The non-binding referendum in Illinois to raise the minimum wage to $10, from the current statewide $8.25, won as well.
First and foremost, this is a win for the low-wage workers who will see more take-home pay next year. But there have been ongoing disputes over the potential long-term effects of wage increases, with some economists suggesting that they will lead to lost jobs and make it harder for low-skilled workers to find work. Others have said the overall effects on the job market will be negligible. FiveThirtyEight has a more complete analysis on how these hikes could affect the workforces in various states.
Politically, however, this could be a sign that Obama's campaign to raise the federal minimum wage to $10.10 is an increasingly popular issue that plays well in elections — perhaps particularly for Democrats, who have stood behind the president's push. While a number of GOP candidates from the states that voted on minimum wage measures eventually announced support for those initiatives, Republicans in Congress have consistently resisted similar nationwide efforts.
Loser: Atheist Congressional Representation
Going into the 2014 election cycle, there were exactly zero admitted atheists serving in Congress. That didn't change on Tuesday night, as the most viable candidate, James Woods, a blind Democrat running in a deeply red congressional district in Arizona, failed to pull off an upset against longtime GOP Rep. Matt Salmon.
Various areligious groups have claimed in the past that there are a number of congressional representatives who don't believe in God. At this point, however, they remain unwilling to express such views in public.
Loser: Infidelity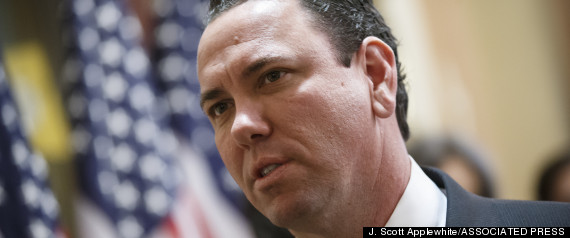 Voters on Tuesday told the "kissing congressman" not to return to Congress.
Rep. Vance McAllister (R-La.), who was caught on tape with a married former employee earlier this year, said a couple of weeks after the video surfaced that hewouldn't run for re-election. However, two months later, he re-entered the race.
In the end, voters decided to give someone else a shot at his seat. Although the race will go to a runoff, McAllister will not be on the ballot.
Winner: GOP Dark Money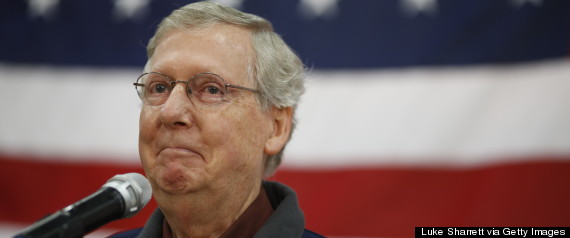 Just five Senate races received half of all dark money spending — funds whose sources don't have to be disclosed under federal rules — in the 2014 cycle. The majority of the money supported the GOP candidates — and at least four of those five Republicans won.
$92.8 million of the $190 million in dark money spent in the cycle went toward Senate races in Alaska, Arkansas, Colorado, Kentucky and North Carolina
As of mid-October, super PACs spent $29.2 million against Sen. Kay Hagan (D-N.C.), and she lost to Thom Tillis (R). More than $18 million went to support Senate Minority Leader Mitch McConnell (R), who won in Kentucky. Some $14.1 million was spent against Sen. Mark Udall (D-Colo.), who lost to Rep. Cory Gardner (R). In Arkansas, $10.4 million was spent against Sen. Mark Pryor (D), who lost to Rep. Tom Cotton (R).
In Alaska, a race that has not yet been called, $11.7 million in dark money was spent, with $6.6 million backing Republican Dan Sullivan and $5.1 million backing Sen. Mark Begich (D).
Loser: Perennial Losers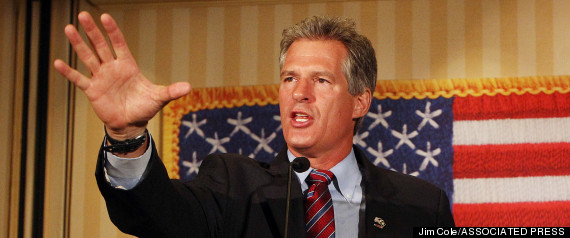 Martha Coakley in Massachusetts, Charlie Crist in Florida, Scott Brown in whichever state he's currently in … all lost once in high-profile statewide races, and then came back this cycle to lose again.
Brown has made history with his losses to women, though.
Winner: Legal Weed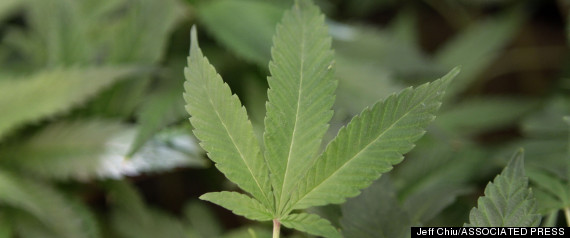 After the passage of some state initiatives Tuesday night, recreational marijuana is on track to be legal in at least three states and Washington, D.C.
Oregon's Initiative Petition 53, which passed, would allow adults 21 and over to possess up to 8 ounces of marijuana at home and 1 ounce when in public. Initiative 71 in D.C. also passed and would allow adults to possess up to 2 ounces and grow up to six plants for personal use. Marijuana sales would still be illegal in D.C., however.
Results are still pending for Alaska's Ballot Measure 2, which would allow adults 21 and over to possess up to 1 ounce of marijuana and grow up to six plants for their own use. Marijuana paraphernalia could also legally be made and sold.
Colorado and Washington were the first states to legalize recreational marijuana in 2012. Medical marijuana is legal in 23 states and D.C., though an amendment to legalize it in Florida on Tuesday was just shy of the 60 percent approval that was required for passage.
Politicians in other states have already been talking about proposing legalization in the coming years.
Winner: Universal Background Checks For Gun Sales
Voters in Washington state on Tuesday approved a ballot measure to require background checks on all gun sales. It was one of two gun-related initiatives, with a competing proposal that would have prevented the state from imposing additional background check requirements unless first enacted by the federal government. The passage of this ballot measure comes more than 18 months after Congress rejected a federal background check measure proposed in the wake of the mass shooting at Sandy Hook Elementary School, despite polls showing that about 90 percent of Americans supported the policy at the time. With politicians at both the state and national levels having shown little interest in gun control legislation in the period since, this small victory could suggest to proponents that their best chances of success are with voters.
The issue of guns was also on the ballot in Alabama, where voters passed an amendment to declare that every citizen "has a fundamental right to bear arms and that any restriction on this right would be subject to strict scrutiny." At any rate, Alabama is a deep red state, and it seemed unlikely legislators would have moved aggressively on any sort of gun control measure in the first place.
Loser: The Clintons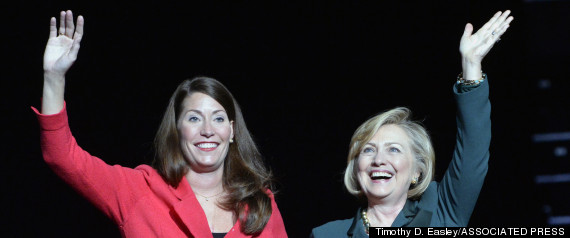 Tuesday wasn't a good night for the Clintons, whose endorsed candidates largely failed to pull off wins across the country. Shushannah Walshe of ABC News noted their tallies on Twitter:
That said, many are expecting Hillary to focus on becoming a winner between now and 2016.
This post has been updated to include a section on low-wage workers and the Clintons.
Share +
CHICAGO — Illinois Gov. Pat Quinn (D) addressed supporters late Tuesday night saying he was not ready to concede the election to challenger Bruce Rauner,despite the fact that the Associated Press and others have called the race for the Republican political newcomer.
"There are a lot of votes still to be counted," Quinn told supporters. "I don't believe in throwing in the towel when there are that many votes still to be counted."
As of late Tuesday night, the splash page for the Quinn For Illinois campaign website said, "We're still waiting for the final results to come in. Thanks for your support."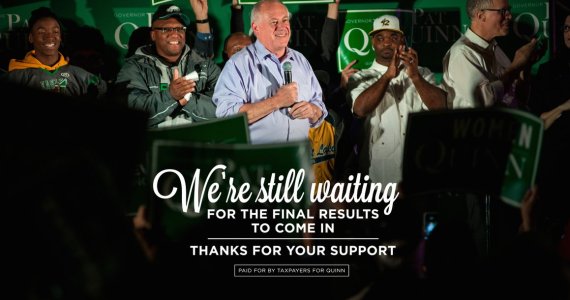 Meanwhile, Rauner declared victory in a speech late Tuesday, promising a "new direction" for Illinois.
With 99 percent of precincts reporting by midnight Tuesday, only Quinn's Chicago base of Cook County tipped in his favor; Rauner won the influential "collar counties" around Chicago and easily carried downstate counties as well.
Cook County, which encompasses Chicago, was the only county that hadn't reported all its results at the time of Quinn's announcement. Election issues rippled throughout Chicago since the polls opened at 6 a.m. on Tuesday.
Election officials alleged "dirty tricks" were afoot after "malicious" robocalls were sent to election judges as early as Friday. Chicago Board of Election Commissioners spokesman Jim Allen told the Sun-Times that the calls — which reportedly gave election judges false information about voting requirements and eligibility — prompted more than 2,000 no-shows on Election Day.
"You're interfering with the orderly conduct of a federal election in our opinion," Allen said.
Fire crews had to break down the door of one polling place located inside a restaurant after the owners failed to show up and open. The polling station was just one of several that stayed open beyond the regular poll closing to accommodate the late start.
Additionally, a new policy that allowed voters to simultaneously register and vote at a polling place contributed to the hundreds of voters still waiting in line when the polls closed at 7 p.m.
— Kim Bellware